Workshops & Events
2015 Events
Super Bowl
XLIX

Pregame Knitting Warmup

Dates: February 1st, 2015, 1-5pm
Place: Essentially Felt Studio, 865 Pushaw Road, Glenburn, Maine

Join in the pregame excitement and begin a satisfying project to knit throughout the game. Let your creative light shine and learn new knitting techniques with this classy knitted handbag design by Myra Wood as seen in "Knit in New Directions."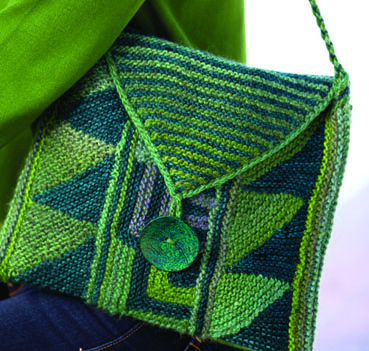 Help bust your stash by bringing along your favorite worsted or sport weight yarn colors and size US 7 (4.5mm) knitting needles.
Workshop fee $55 per person. Includes your personal copy of "Knit in New Directions" and 1 ball of Rowan's Pure Wool Worsted Yarn.
We are looking forward to another exciting knitting project and of course, an exciting Super Bowl XLIX. Here in New England we all say GO PATS!!
Call now to sign up! (207) 942-0365 or email us by clicking contact box above.